It's that time of the season again, when new shows get announced, but at the expense of saying goodbye to some of your favorites. Here we give you a rundown guide of which shows are returning, which ones are cancelled and what new shows can we expect to come along on ABC.
Shows Returning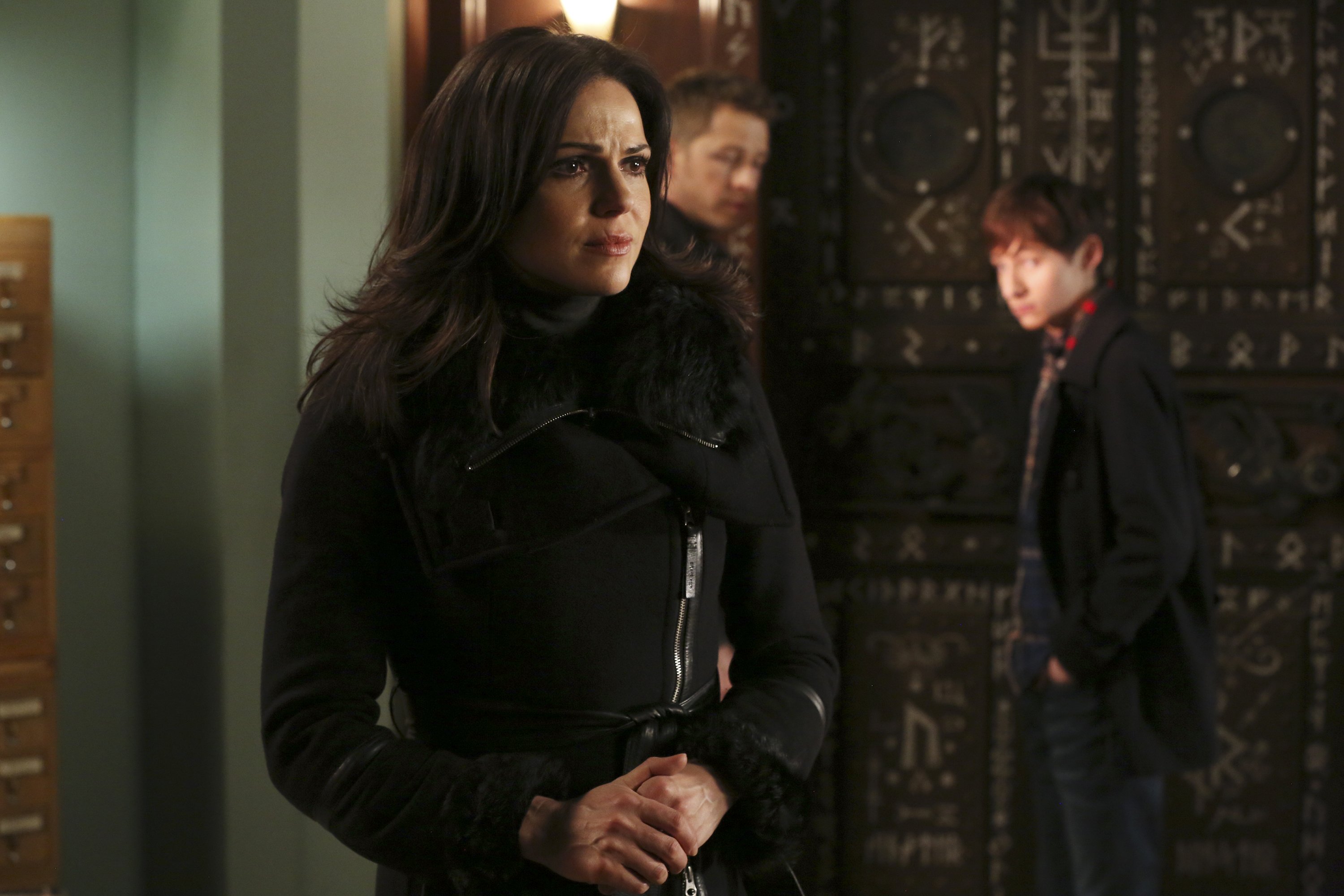 Agents of Shield (Will now air on a later time, at 10pm Tuesdays)
American Crime
America's Funniest Home Videos
The Bachelor
Black-ish
The Catch
Celebrity Family Feud
Dancing with the Stars
Dr. Ken
Fresh Off the Boat
The Goldbergs
Grey's Anatomy
How to get Away With Murder
Last Man Standing
The Middle
Mistresses
Modern Family
Once Upon A Time
Quantico
The Real O'Neals
Scandal
Secrets & Lies
Shark Tank
Shows Canceled
Agent Carter
Despite great praise to this period comic book show, led by the very talented Hayley Atwell, the show couldn't hold well on its own on the ratings and ABC has decided to end Peggy's next adventures. There's currently a big petition to get the show saved by Netflix with over 90,000 signatures at the moment, perhaps Peggy may have another shot after all.
Galavant
One of last year's surprising renewals was this comedy tale musical drama that offered something very unique from most TV shows currently on air. Unfortunately, it wasn't so lucky on its second year with decreasing ratings that ultimately led to the show getting canceled. This show also has fans petitioning to be rescued by Hulu.
The Muppets
The return of the stellar cast of the muppets on tv was well-received back when it premiered last fall. However, the show did not have enough momentum and kept dropping steadily on its ratings as each episode went by. On top of that, overall critical reception was mixed.
Nashville
This musical drama was steady on the network, but after reaching its fourth year and the episode count needed for syndication, ABC has decided to cut the show. Also added was the fact that, while steady, it was still rather low on ratings than expected.
Castle
With numerous contract situations on whether some actors would return or not on the show, ABC has decided to pull the plug in renewing Castle after an eight year run on the network.
The Family
After recently completing its first season, ABC has decided not to continue the show with a second season due to considerable rating drops.
Of Kings & Prophets
This show premiered with lower ratings than expected, and by the second episode ratings were so low that ABC decided not to air the rest of the episodes. It is still unknown when will they air the remaining eight episodes.
Rookie Blue
After a six year run, ABC has decided the police drama will not return for a seventh season.
Wicked City
With disappointing premiere ratings and reviews, this procedural drama was pulled from the air after three episodes. The remaining episodes were released through the streaming service Hulu.
Blood & Oil
With low ratings and mixed responses right from the start, ABC reduced the episode order from 13 to 11 episodes. Ultimately they decided not to renew the series.
New Shows
Above is a Playlist of trailers of every new show as well as the official description by ABC of each show below.
Conviction
Lawyer and former First Daughter Hayes Morrison (Hayley Atwell, 'Marvel's Agent Carter) is about to accept a job offered from her sexy nemesis, NY District Attorney Wayne Wallis, to avoid jail time for cocaine possession and avoid hurting her mother's Senate campaign. Working with his team at the new Conviction Integrity Unit will let her use her brilliant mind to turn over cases, where there is credible suspicion of wrongful conviction, and give her a chance to turn things around with her high-powered political family.
Notorious
'Notorious' is inspired by the true-life stories of famed criminal defense attorney Mark Geragos and cable news producer Wendy Walker, who serve as executive producers. The series is a provocative look at the unique, sexy and dangerous interplay of criminal law and the media. Josh Berman ('Blacklist,' 'Bones,' 'CSI') is writer and executive producer, and Allie Hagan ('Suri's Burn Book') is writer and co-executive producer.
Still Star-Crossed
'Still Star-Crossed,' a period drama from Shondaland, picks up where the famous story of Romeo and Juliet ends, charting the treachery, palace intrigue and ill-fated romances of the Montagues and Capulets in the wake of the young lovers' tragic fate. The series is based on the book by Melinda Taub.
Time After Time
Based on the novel and movie 'Time After Time,' executive producer/writer Kevin Williamson ('The Vampire Diaries,' 'Scream' franchise, 'Dawson's Creek') delivers a fantastical cat and mouse adventure through time when famed science fiction writer H.G. Wells is transported to modern day Manhattan in pursuit of Jack the Ripper. Once H.G. arrives in New York City, he finds a world he never thought possible and a young woman who captivates him.
Designated Survivor
Emmy- and Golden Globe-winning actor Kiefer Sutherland ("24") returns to primetime in a conspiracy thriller as Tom Kirkman, a lower-level cabinet member who unexpectedly becomes president after a devastating attack on Washington. He will struggle to prevent the country and his own family from falling into chaos, as he is thrust into one of the most difficult presidencies in history.
Speechless
Maya DiMeo (Minnie Driver) is a mother who is willing to do anything for her family. Her son, JJ (Michah Fowler) has cerebral palsy and she will fight for justice in order to give him what he deserves. From the creators of Fresh Off The Boat, comes Speechless on ABC.
Downward Dog
Based on the web series, 'Downward Dog' is about a struggling millennial, Nan (Emmy-nominated Allison Tolman, 'Fargo'), from the point of view of her lonely and philosophical dog, Martin. One session at obedience school already makes them realize that even at their worst they may be the best thing for each other.
American Housewife
Katie Otto (Katy Mixon, 'Mike and Molly'), a confident, unapologetic wife and mother of three, raises her flawed family in the wealthy town of Westport, Connecticut, filled with "perfect" mommies and their "perfect" offspring.
Imaginary Mary
Alice (Jenna Elfman) has her life turned upside-down when she 'stupidly' falls for the love of her life Ben (Stephen Schneider)— an adorable, quick-witted divorced father with three kids. But when she ignores her fears of commitment and her ability to mother, Imaginary Mary, her childhood invention (voiced by Rachel Dratch), comes back to life to express Alice's deepest fears and add more chaos to the situation.
Here's the planned schedule beginning this fall:
MONDAY
8:00 P.M. — Dancing with the Stars
10:00 P.M. — Conviction
TUESDAY
8:00 P.M. — The Middle
8:30 P.M — American Housewife
9:00 P.M. — Fresh Off the Boat
9:30 P.M. — The Real O'Neals
10:00 P.M. — Marvel's Agents of S.H.I.E.L.D.
WEDNESDAY
8:00 P.M. — The Goldbergs
8:30 P.M — Speechless
9:00 P.M. — Modern Family
9:30 P.M. — black-ish
10:00 P.M. — Designated Survivor
THURSDAY
8:00 P.M. — Grey's Anatomy
9:00 P.M. — Notorious
10:00 P.M. — How to Get Away with Murder
FRIDAY
8:00 P.M. — Last Man Standing
8:30 P.M — Dr. Ken
9:00 P.M. — Shark Tank
10:00 P.M. — 20/20
SATURDAY
8:00 P.M. — Saturday Night Football
SUNDAY
7:00 P.M. — America's Funniest Home Videos
8:00 P.M. — Once Upon a Time
9:00 P.M. — Secrets and Lies
10:00 P.M. — Quantico
What new shows are you most interested to watch? Which ones you will miss the most? Let us know in the comments below!